Bettering the Best: Meet the Record Breakers of Season 4 of the RFYS National Championships
togglehead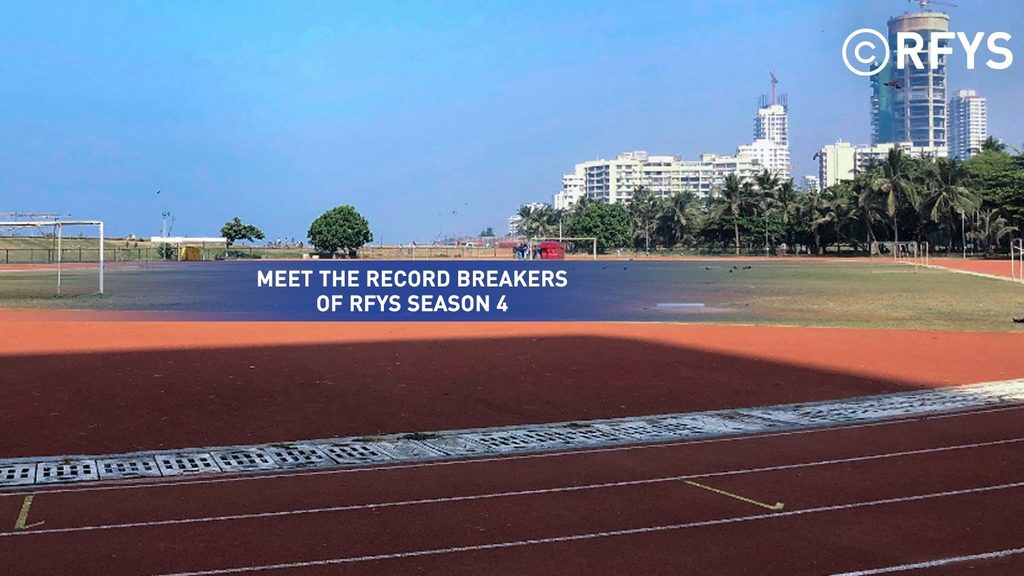 The 2019-20 Athletics National Championship was held from 7th to 9th January, 2020 at Priyadarshini Park and Sports Complex, Mumbai. This year saw a host of record breakers who shattered previous Meet Records and lay down the mark for future athletes to aspire towards. Here's a look at a few of these exceptional talents.
1) Sandra Sabu
Hailing SMVHSS Poonjar Institute, Sandra Sabu set the field on fire in the 400M sprint, Sub Junior Girls category. Her blistering pace helped her finish in a record time of just 58.35s, surpassing the previous Meet Record of 59.36s.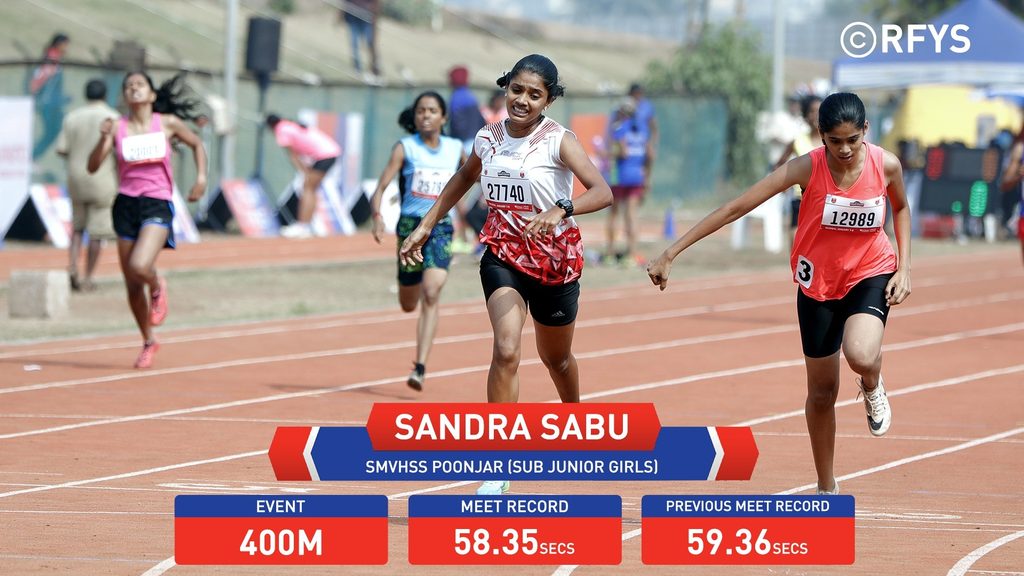 Paramjot showed exceptional strength on her way to Gold in the College Girls Shot Put event, being the only Athlete to go past the 11-metre mark. Coming from Multani Mul Modi College, Patiala, her throw of 13.98 Mts comfortably beat the previous Meet Record of 13.71 Mts.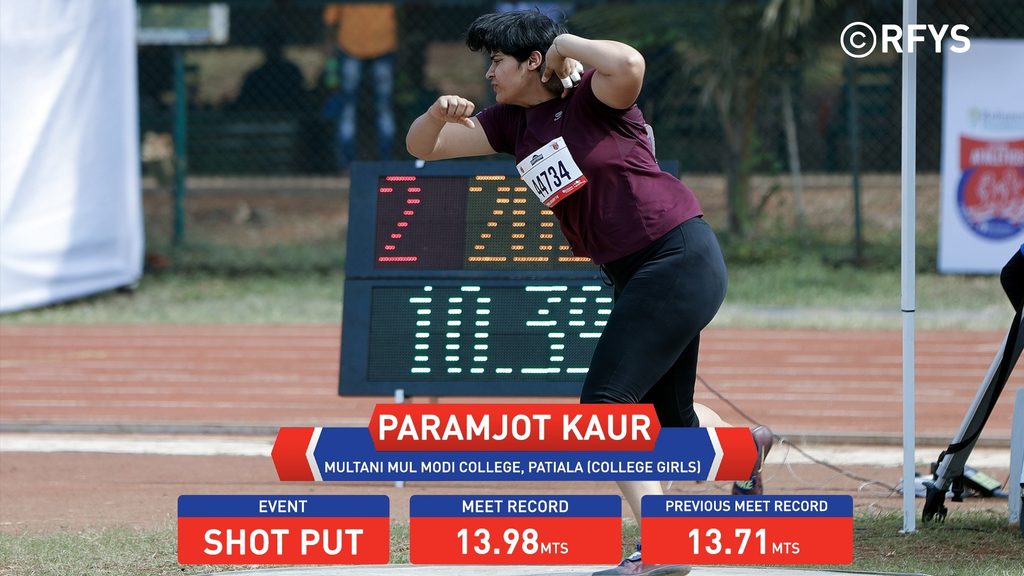 The 400M Senior Girls category saw another record breaker in the form of Kiranjot Kaur from Govt. Sr. Sec. School. Her race timing of 58.40s put her on our Honours Board, beating the previous meet record of 58.58s.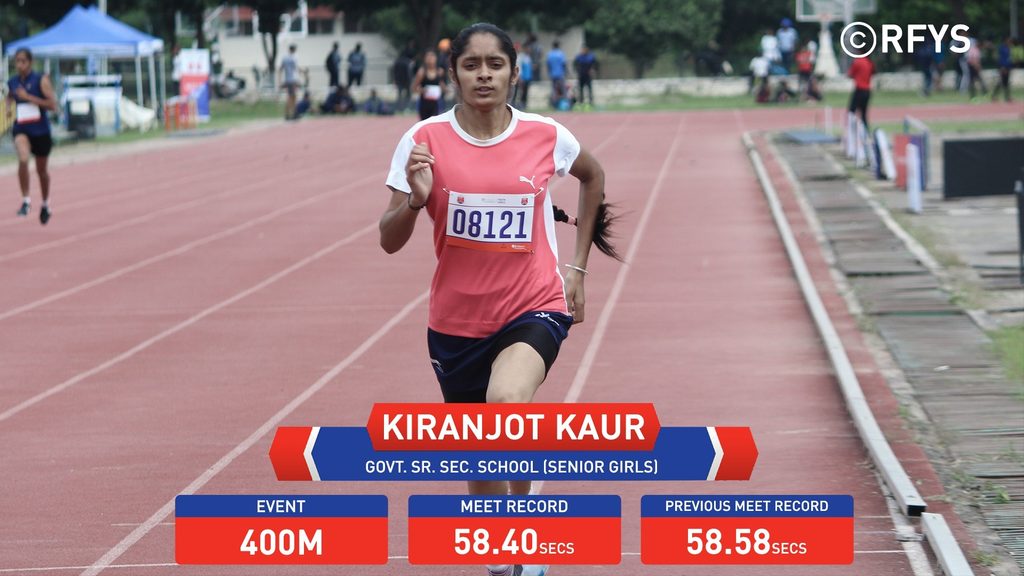 Tushar flew to a magnificent distance of 7.00 Mts in the Senior Boys Long Jump event, breaking the previous Meet Record of 6.99 Mts by the slenderest of margins. It was truly a herculean effort from the lad who came from DTEA Sr. Sec. School.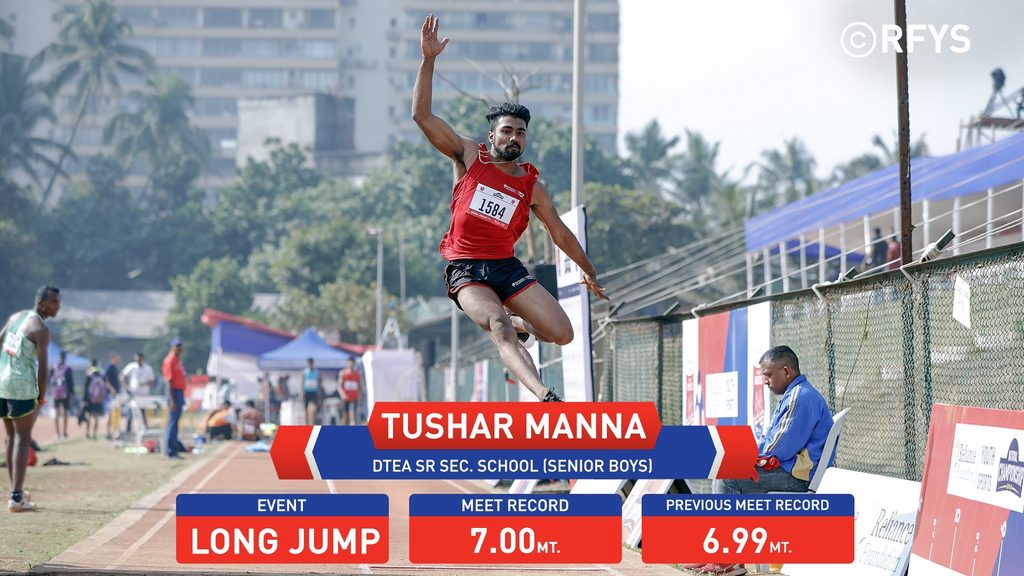 The long-distance events really test an athletes endurance but that was no bother for Santosh from Charuchandra College who broke the 5000M Meet Record in the College Boys category. His run timing of 15:15.66sec comfortably surpassed the previous record of 15:23.90sec.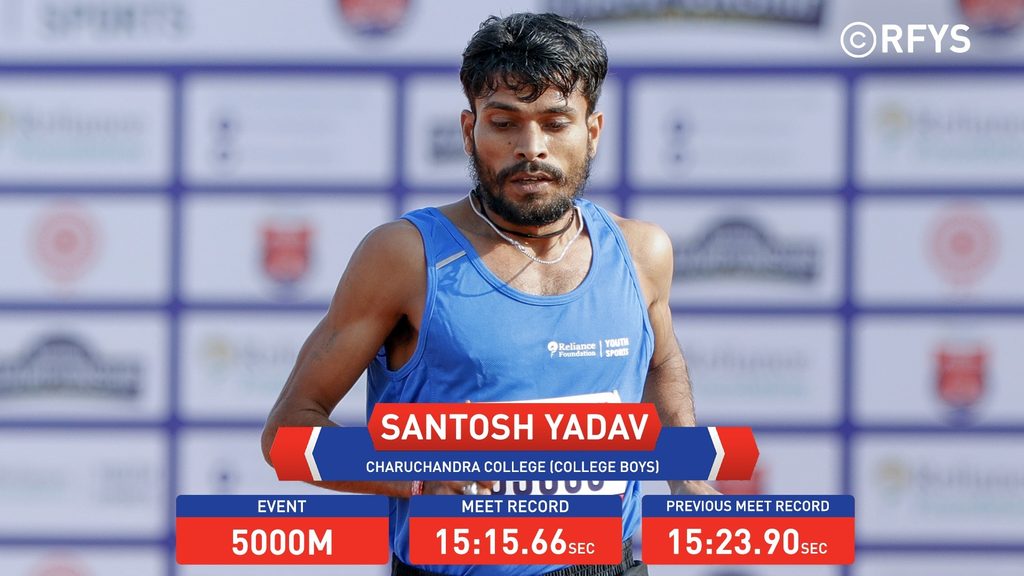 The Senior Boys Shot Put event also saw a new Meet Record Holder as Jaidev really flexed his muscle in the Finals. Hailing from Prince Public School, his throw of 17.85 Mts was well past the previous record of 17.23 Mts.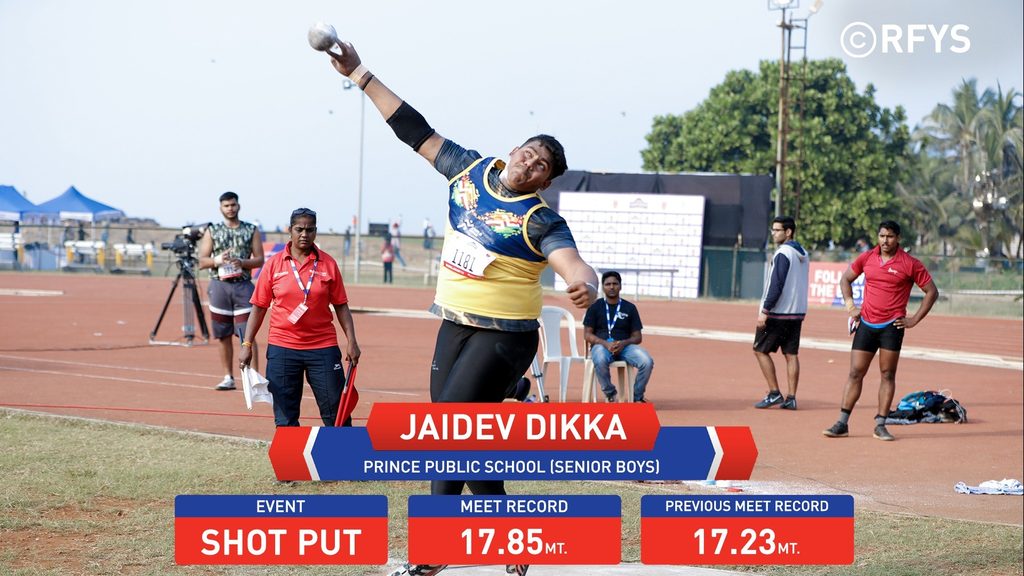 The National College Of Physical Education, Chupki gave us a new Meet Record holder in the 1500M College Girls category. Harmilan was no match for the competition with her record timing of 4:27.84s which comfortably surpassed the previous Meet Record of 4:50.68s.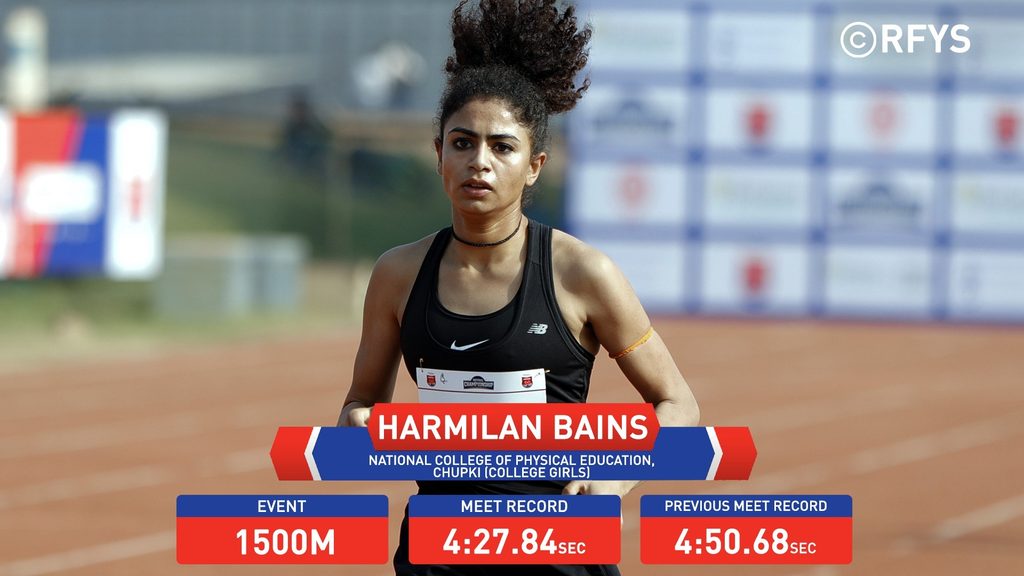 Coming from the R.E.D. Sr Sec School, Shiksha showed great strength in the Senior Girls Shot Put Meet Record. Her throw of 14.24 mts shattered the previous Meet Record of 13.34 mts, setting a new mark for future athletes to aspire towards.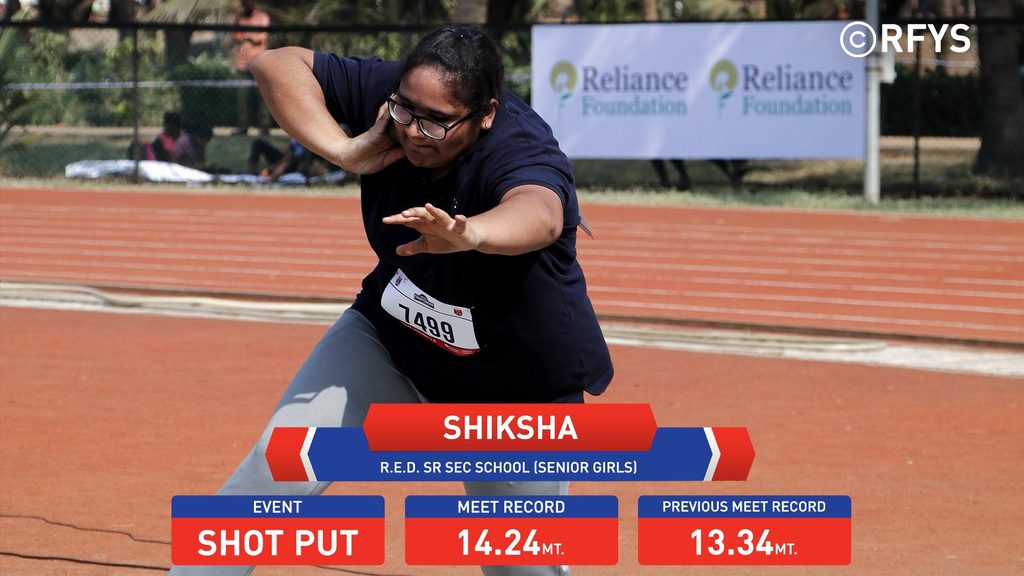 The lad from New Gehlu Gian Bharti School, quite literally raised the bar in the Senior Boys High Jump Final. His stunning jump height of 2.08 Mts was enough to better the previous Meet Record of 2.01 Mts.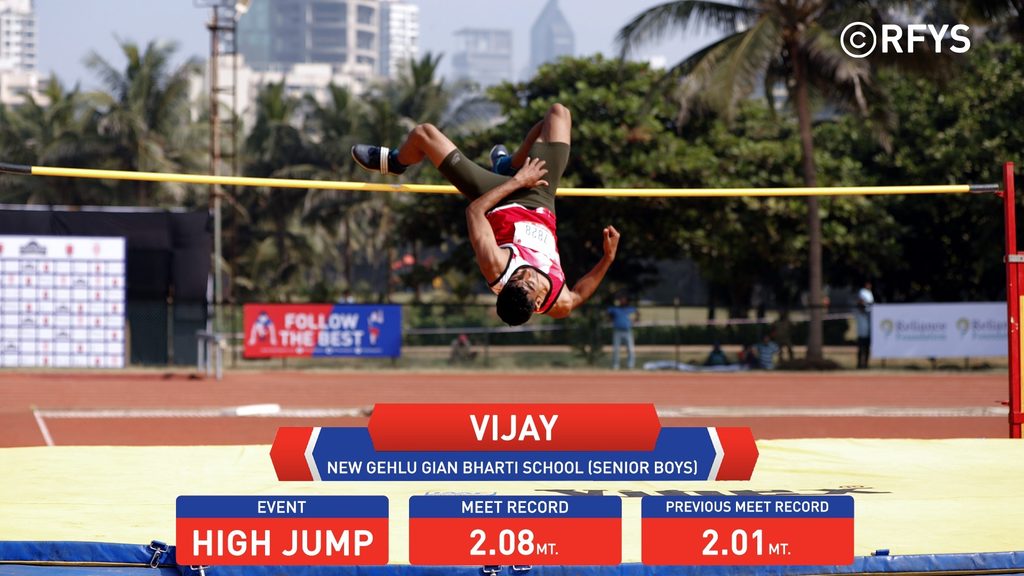 Head over to the videos section on the website to witness these record breakers in action.