An Insight on Anti-Doping
togglehead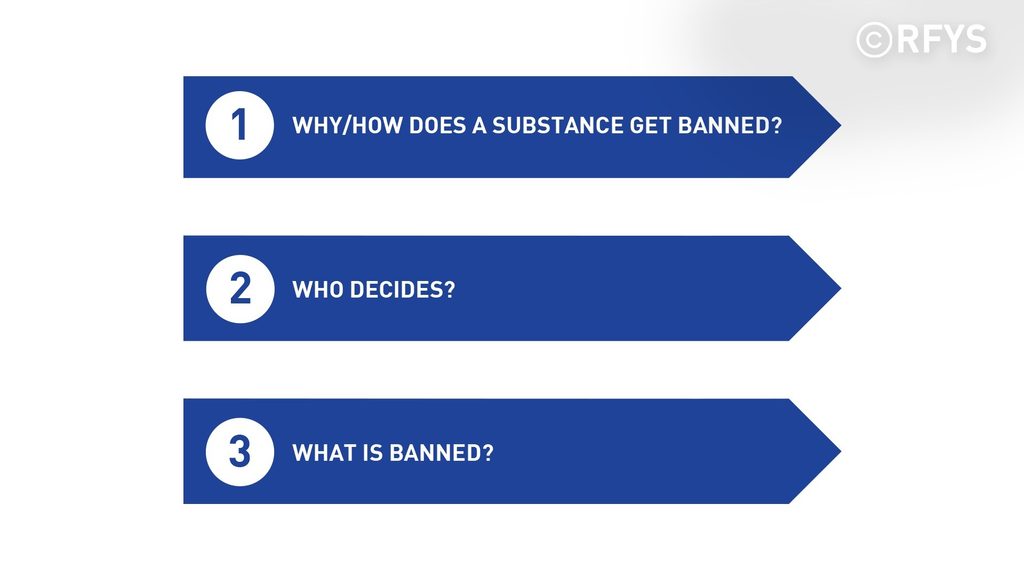 As unique and inspiring as the Creed may sound. the reality in the sporting world is far from what it is supposed to be.
With more and more efforts being taken to create awareness programs, increased testing and supportive medical treatment, there was strong belief that the substance-abusing behaviour would eventually subside. But unfortunately it is far from the expectation.
These days doping is not confined only to elite athletes. Instead, it has also now reached the levels of amateur athletes and recreational competitors who are engaged in fitness activities.
Therefore, every person involved with an athlete should know about anti-doping and every aspect related to it. Anti-doping constitutes a range of activities aimed at eliminating doping in sport, protecting athletes who are clean, and also keeping the overall ethics and integrity of the sport intact. Thus, every sporting personnel must promote anti-doping activities.
It was in the year 1999, for this very reason, the World Anti-Doping Agency (WADA) was established to promote international anti-doping activities in all sports, and later the World Anti-Doping Code was published as a set of universal regulations for the international sporting community. Anti-doping activities take place around the world under the regulations stipulated in the Code.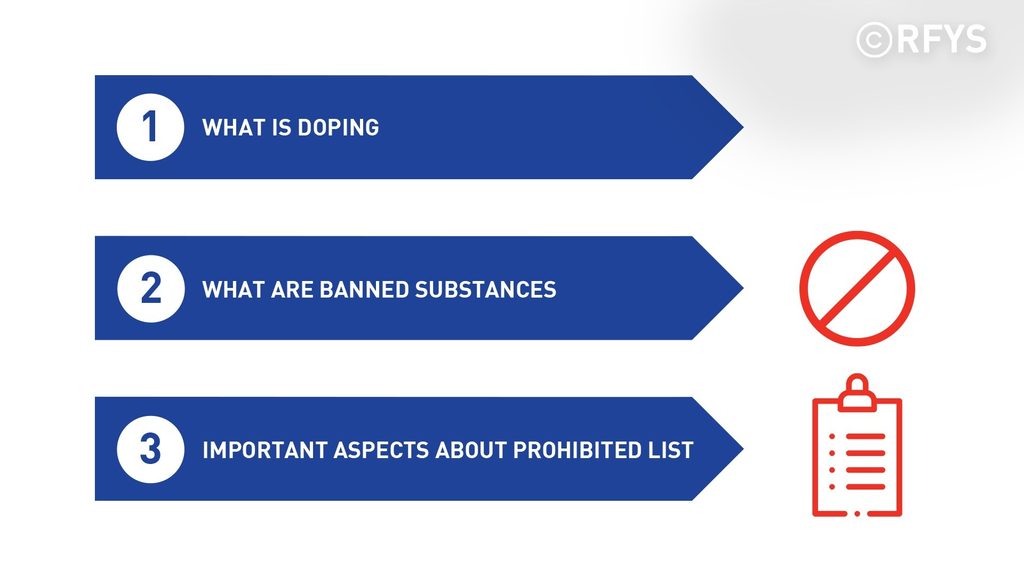 Presence of a prohibited substance or its metabolites or markers in an athlete's sample
Use or attempted use by an athlete of a prohibited substance or a prohibited method
Evading, refusing, or failing to submit to sample collection
Tampering or attempted tampering with any part of doping control
Failure to notify whereabouts for out-of-competition testing
Possession of any prohibited substance or a prohibited method
Trafficking or attempted trafficking in any prohibited substance or prohibited method
Administration or attempted administration to any athlete of any prohibited substance or prohibited method
Assisting, encouraging, aiding, abetting, conspiring, covering up, or any other type of intentional complicity involving an anti-doping rule violation
Association in a professional or sport-related capacity with a person who has been involved in an anti-doping rule violation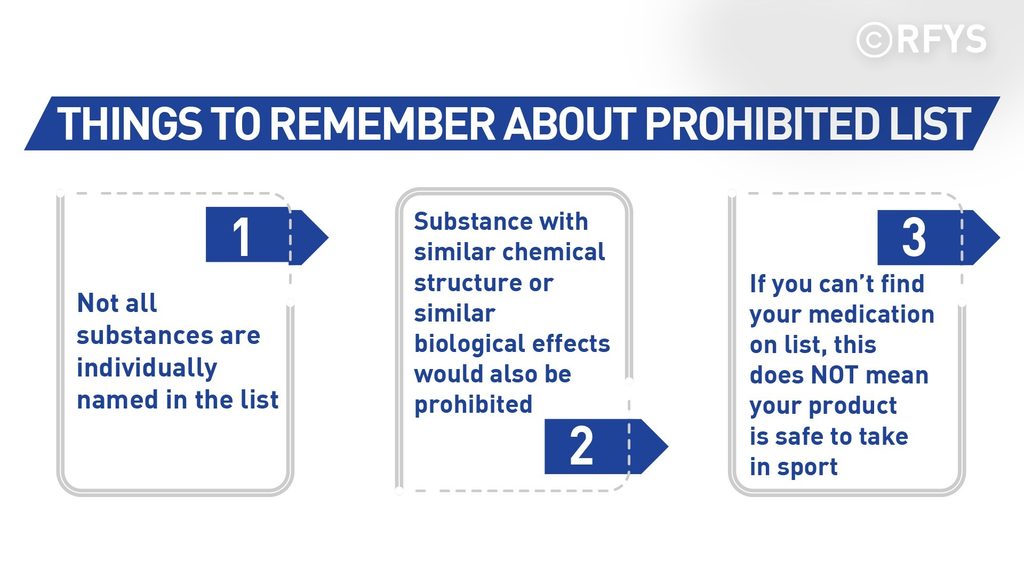 Potential to enhance sports performance
It carries an actual or potential health risk
If it violates the spirit of sport
For a deeper understanding and knowledge about the anti-doping policies, who decides it, who governs and maintains it, please go through the below-mentioned website:wada-ama.org
One of the rules of WADA says that it is the responsibility of every athlete to know about WADA and its rules. It also has the list of substances and the methods which are prohibited and are very useful for the athletes. The list is updated each year and is published in the month of October and is free to download for everyone. There are also certain online resources under WADA - such as www.globaldro.com - where one can know all about the prohibited list of substances. Although most of these resources are available, it is still highly advisable that an athlete should consult their medical professional (sports nutritionist and sports doctor) and seek guidance from sports science to know exactly what to consume and how much to consume. This is important because one should know about the substance they are consuming, for how long it is going to remain in the body, and what its outcome can be. Correct knowledge is essential; else it can prove to be devastating for an athlete both physically and mentally when It comes to the actual competition.
So, it is the responsibility of every athlete to know what to put inside their body because then only it will help them to get the desired results and achieve the goals they have set for themselves.
Here's a short video where Dr. Tvisha Parikh, MBBS, Masters (SEM), Ph.D. Sports Medicine Consultant Sports Medicine Physician, gives insight on Anti-Doping processes and its importance in the sports field (video to be embedded after this)
In case if you have any questions, feel free to share them with us on our Instagram/Facebook Page.
Stay tuned for more expert videos with our team experts, who are here to guide and
support you through this pandemic lockdown.